International search marketing experts gather for 3XE Search Marketing Conference | Croke Park Dublin | October 18th 2018 | www.3xedigital.com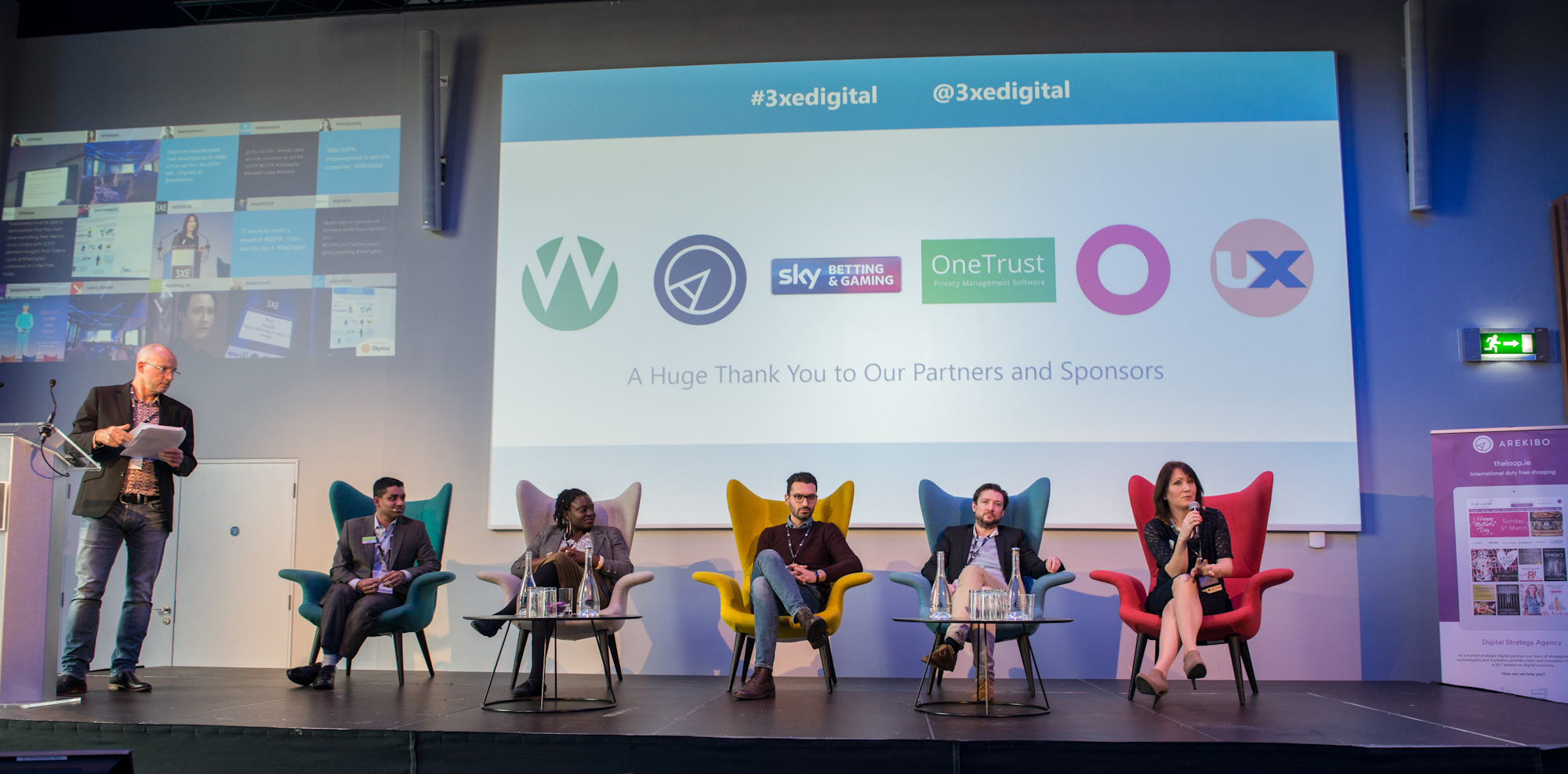 Press Release
International search marketing experts gather for 3XE Search Marketing Conference
On October 18th 2018, over 500 digital marketing professionals are set to gather at Croke Park to attend Dublin's biggest ever Search Marketing event. International expert speakers have been recruited from the US, UK, Germany and the best Ireland has to offer. Industry leaders including Google, Searchmetrics, Wolfgang Digital, Core Media, Ayima, Mobile Moxie, CarTrawler, Core and Maximium Media to mention just a few will share their wealth of knowledge on how Search Marketing is out performing all other marketing channels.
The very companies shaping the Search Marketing landscape will share their knowledge on how to conceive and implement optimised campaigns. All details, including full speaker lineup and conference agenda are on www.3xedigital.com
3XE Search brings together some of the most enlightened digital marketers together under one roof. The expert panel, which are more than willing to share their expertise, come from a diverse range of global businesses including:
Marcus Tober, Founder of Searchmetrics, Germany (aka - The Godfather of Search)
Lauren Walsh, Lead Online Performance for Large Customers, Google Ireland
Cindy Krum, CEO & Founder of MobileMoxie, USA
Alan Coleman, CEO & Brendan Almack, Director at Wolfgang Digital, Ireland
Ercus Long, SEO Manager at Car Trawler, Ireland
Russell McAthy, CEO at CUBED Attributions, UK
Gillian Fitzpatrick, Publisher at Maximum Media, Ireland
Cathal Melinn, Director at Digital Basics, Ireland
Aisling Blake, Chief Digital Officer at Core Media, Ireland
Benjamin Görler, SEO Consultant at Ayima, UK
Tom Anthony, Head of R&D at Distilled, UK
Greg Fry, CEO and Founder of Content Plan, Ireland
Around the world, billions of us use social media every day, and that number just keeps growing. In fact, it's estimated that by 2019, 2.70 billion people will be using social networks, up from 970,000 in 2010. Our growing love of social media is not just changing the way we communicate – it's changing the way we do business, the way we are governed, and the way we live in society. And it's doing so at breakneck speed. Across industries, social media is going from a "nice to have" to an essential component of any business strategy.
87% of consumers are influenced by reviews read on social media
75% of customers use social media as part of their buying process
71% of users access social media from a mobile device
Twitter have over half a billion users
Facebook has over 1.7 billion users
LinkedIn has nearly a quarter of a billion users
Under 50% of social media managers feel fully prepared to meet the challenges of social media
Search Marketing as a concept has only come to the fore over the last decade however, its importance both individually and in supporting other campaigns has grown exponentially in the last few years. The ever-changing nature of online search engines can make it a difficult trade to master however search optimization is a key requirement of any effective online strategy.
93% of online experiences begin with a search engine
70-80% of online users actively ignore paid ads, instead only focusing on organic results
75% of online users never scroll past the first page
Search is the number one driver of traffic to websites beating social media by 300%
SEO leads have a 14.7% close rate compared to 1.7% for other outbound leads
"A Search Marketers job is never done. It's perpetual motion. Search Marketers must continually keep up to date with a phenomenal rate of change that affect business", said Adrian Hopkins, 3XE Digital Conference Director. "Marketers must continue to innovate every day. We are really lucky to have the very best Search Innovators coming to Dublin this month. I am personally looking forward to learning a lot ".
3XE Digital is proudly sponsored by Wolfgang Digital, Core Media, Ayima, Arekibo, Finch, Bank of Ireland and All Good Tales.


ENDS
For delegate bookings and all further information such as the full conference agenda please go to www.3xedigital.com or call Adrian at 01 2811111, 087 6811830 or [email protected]
There are a limited number of free press passes available
Attachments:
https://app.mediahq.com/app/release-file/18582