Bright Lights and Willie Wonka at Toss Bryan Fermoy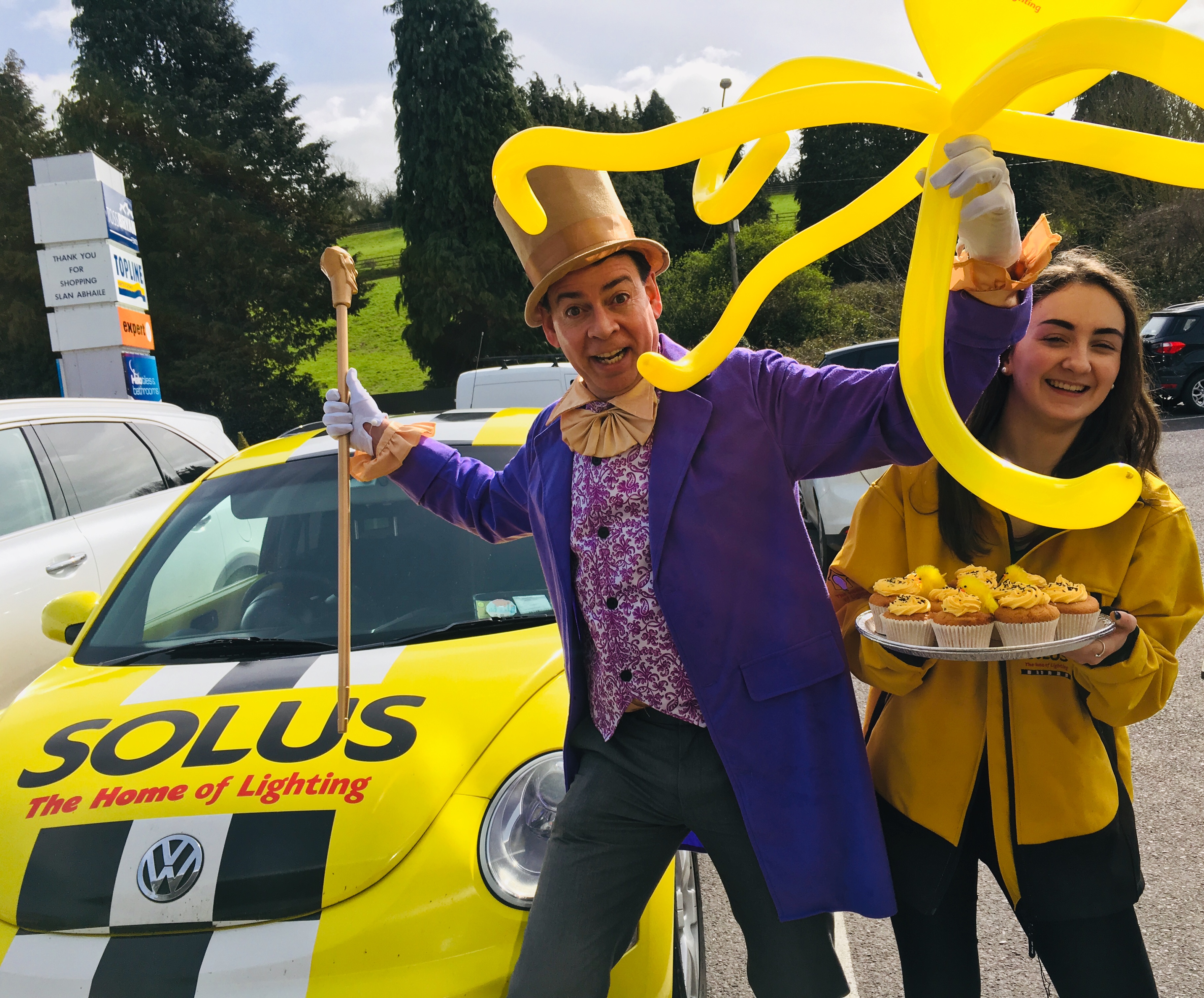 Press Release
Try Me!
New Solus Customer Lighting Experience is a dazzling addition to Toss Bryan Fermoy
Leading Irish lighting company Solus have just launched their pioneering new Customer Lighting Experience in Toss Bryan Fermoy at the big sale last weekend with Willie Wonka, balloons, cupcakes, face painting and lots of fun in-store.
The new Solus Customer Lighting Experience at Toss Bryan's Fermoy is both interactive and informative. The interactive 'try me' buttons are a pioneering move and a first for the lighting sector as customers can see exactly what the bulb looks like when lit in a familiar room setting. After over a year of research and design, Solus found that customers were often overwhelmed by the complexity of choice in the light bulb sector with lots of different considerations including wattage, fitting, product type, energy benefits and more.
The new Solus Customer Lighting Experience predicts and answers user's questions in a simple friendly way. The customer is brought on a journey with clear visuals and descriptions from Halogen and LED to the new premium Solus XCross™ Filament LED range. Various shapes including the classic bulb, candle, reflectors, round and fluorescent each have their own wattage guide and fitting options be it bayonet or screw fit.
Solus is an Irish owned company that has been established for over eighty years and now supports 63 jobs in Ireland. The company is constantly investing in new product development, pioneering 'Retail Experience' displays and the manufacturing and application of innovative lighting solutions including next generation LEDs.
ENDS