Two new categories added to The National Q Mark Awards to celebrate their Golden Anniversary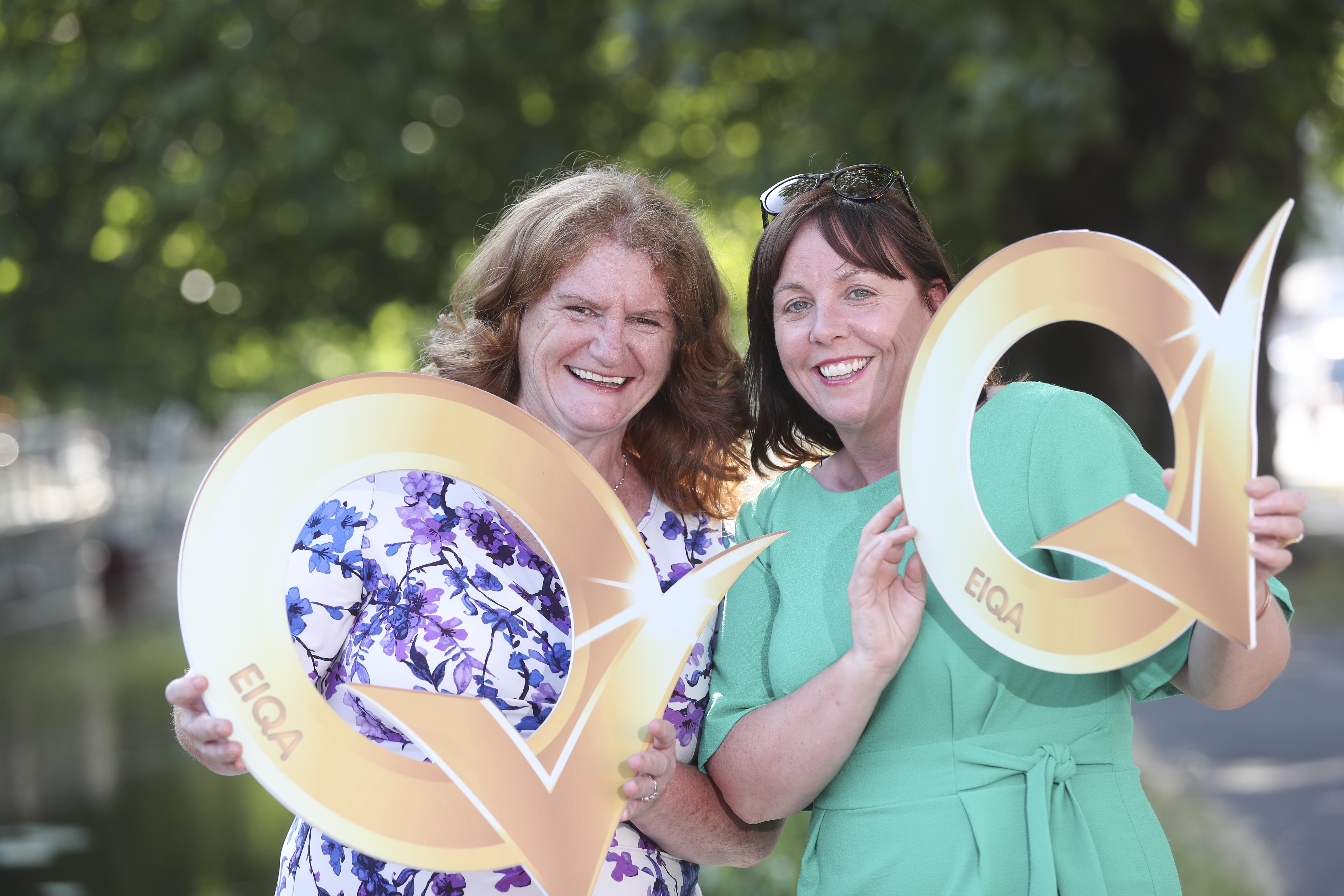 PRESS RELEASE
For immediate release
A golden opportunity to be top of the Q for Hygiene Excellence
Two new categories added to The National Q Mark Awards to celebrate their Golden Anniversary
National Q Mark Awards | Friday September 28th | Clayton Hotel, Dublin 4
This is a very special year for The National Q Mark Awards as EIQA celebrate their 50th anniversary. The National Q Mark Hygiene & Food Safety Awards, sponsored by eTravel, Virgin Atlantic and the FSAI, will take place on Friday the 28th of September at The Clayton Hotel in Dublin 4. The coveted Q Mark for Hygiene & Food Safety is awarded only to companies who achieve the highest standards of operational excellence.
The two new open categories for participants of the Q Mark for Hygiene & Food Safety programme will recognise those companies that have 'continuous improvement' at the very heart of their Food Safety Management System. These new awards are titled "Pursuit of Operational Excellence" and "Recognised for Operational Excellence" and the invitation to participate is based on the score achieved during the rigorous audit. They are then required to complete a comprehensive submission document.
Speaking at the launch of these two new awards Irene Collins, Managing Director of EIQA said "As we celebrate our 50th Anniversary these new food safety awards are not only about recognising the companies participating in the programme, they also pay tribute to the fantastic group of volunteers, the Quality visionaries, who originally set up the Irish Quality Control Association in 1968. The winners will receive not 1 but 2 trophies as there will also be a newly commissioned trophy that will be awarded annually and a trophy to be retained by the winning companies. People have worked long and hard to continually improve their operating standards and these new awards recognise that excellence really is a journey. This is an opportunity to recognise our history and celebrate the future our success"
This year the impressive black-tie ceremony will be hosted by inimitable broadcaster Jonathan Healy, presenter with Newstalk 106-108fm and a senior correspondent with Sky News, he previously worked with TV3, RTE, FM104, The Cork Independent and Cork's 96fm.
With more than 450 people and 135 companies battling it out for the 27 prestigious Q Mark Awards, it is no surprise that The National Q Mark Awards continue to be known as 'The Oscars of Business Excellence' A National Q Mark Award is the highest accolade an Irish business can achieve, given both the intense competition and the exacting standards required.
EIQA (Excellence Ireland Quality Association) has been the Irish National Quality Association since 1968. They currently audit the standards of thousands of organisations and businesses both in Ireland and Internationally. EIQA is known as the 'Guardian' of The Q Mark which identifies its various certifications, namely: The Q Mark for Hygiene & Food Safety, The Q Mark for Quality Management Systems, The Q Mark for Nursing Homes, The Q Mark for Leisure Centres, The Q Mark for Accessibility (ABLE)
ENDS