eTravel and Virgin Atlantic announced as headline sponsors of The National Q Mark Awards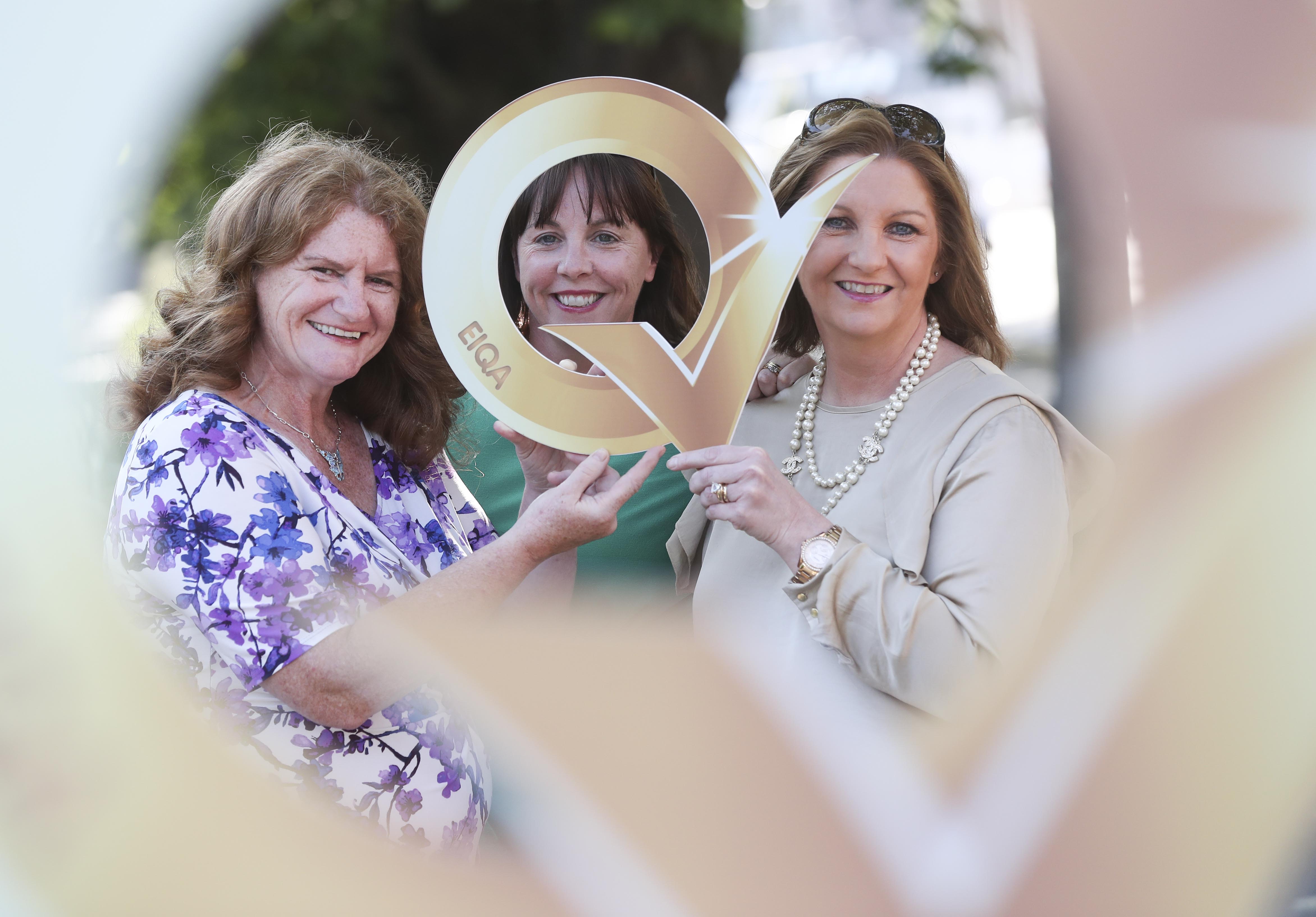 PRESS RELEASE
For immediate release
Flying ahead of the Q!
eTravel and Virgin Atlantic announced as headline sponsors of The National Q Mark Awards
National Q Mark Awards | Friday September 28th | Clayton Hotel, Dublin 4
EIQA (Excellence Ireland Quality Association) announced that eTravel and Virgin Atlantic will be Headline sponsors of The National Q Mark Awards on Friday the 28th of September at The Clayton Hotel, Burlington Road in Dublin 4. The coveted Q Mark is awarded only to companies who achieve the highest standards of quality and excellence. As eTravel and Virgin Atlantic are expanding their business travel offerings in Ireland, this sponsorship and association with the Q Mark, the nationally recognised symbol of Quality, makes a strong positive statement to customers. Quality, standards and excellence are obviously high on the agenda!
Speaking at the announcement Irene Collins, Managing Director of EIQA said "As we enter our 50th year of trading EIQA are going for gold! To have Virgin Atlantic and eTravel on this journey with us is incredibly exciting. What we have in common is our desire to ensure that the consumer is at the heart of everything we do. With Q Mark certification, reaching for the sky has become so much more achievable."
The impressive black-tie ceremony, hosted by inimitable broadcaster Jonathan Healy, will see over 450 people and 135 companies battle it out for 25 prestigious Q Mark Awards. Known as The Oscars of Business Excellence, The Q Mark Award is the highest accolade an Irish business can achieve, given both the intense competition and the exacting standards required. The Q Mark awards celebrate the success of businesses over a range of sectors that review 100% of their processes and procedures 100% of the time so that they continually operate best practice standards.


David O Grady, Managing Director of eTravel said "We are delighted to be sponsoring The National Q Mark Awards this year and to be associated with the nationally recognised symbol of quality … The Q Mark. We celebrate 21 years in business this year and now eTravel offer an organised and effective business travel management service, combining expertise with technology to deliver optimal business travel savings."


EIQA (Excellence Ireland Quality Association) has been the Irish National Quality Association since 1969. They currently audit the standards of thousands of organisations and businesses both in Ireland and Internationally. EIQA is known as the 'Guardian' of The Q Mark which identifies its various certifications, namely: The Q Mark for Hygiene & Food Safety, The Q Mark for Quality Management Systems, The Q Mark for Nursing Homes, The Q Mark for Leisure Centres, The Q Mark for Accessibility (ABLE)


Only business that achieve the highest scores at audit are shortlisted in their relevant category. Once Shortlisted, all companies must complete a highly detailed submission document. This submission document is then presented to an expert panel of independent judges with experts from the areas of Food Safety, Employment Law, Academia, Business & Quality to name but a few.
ENDS
Write your story here...
Attachments:
https://app.mediahq.com/app/release-file/13670