Let your festive spirit soar in Dún Laoghaire this Christmas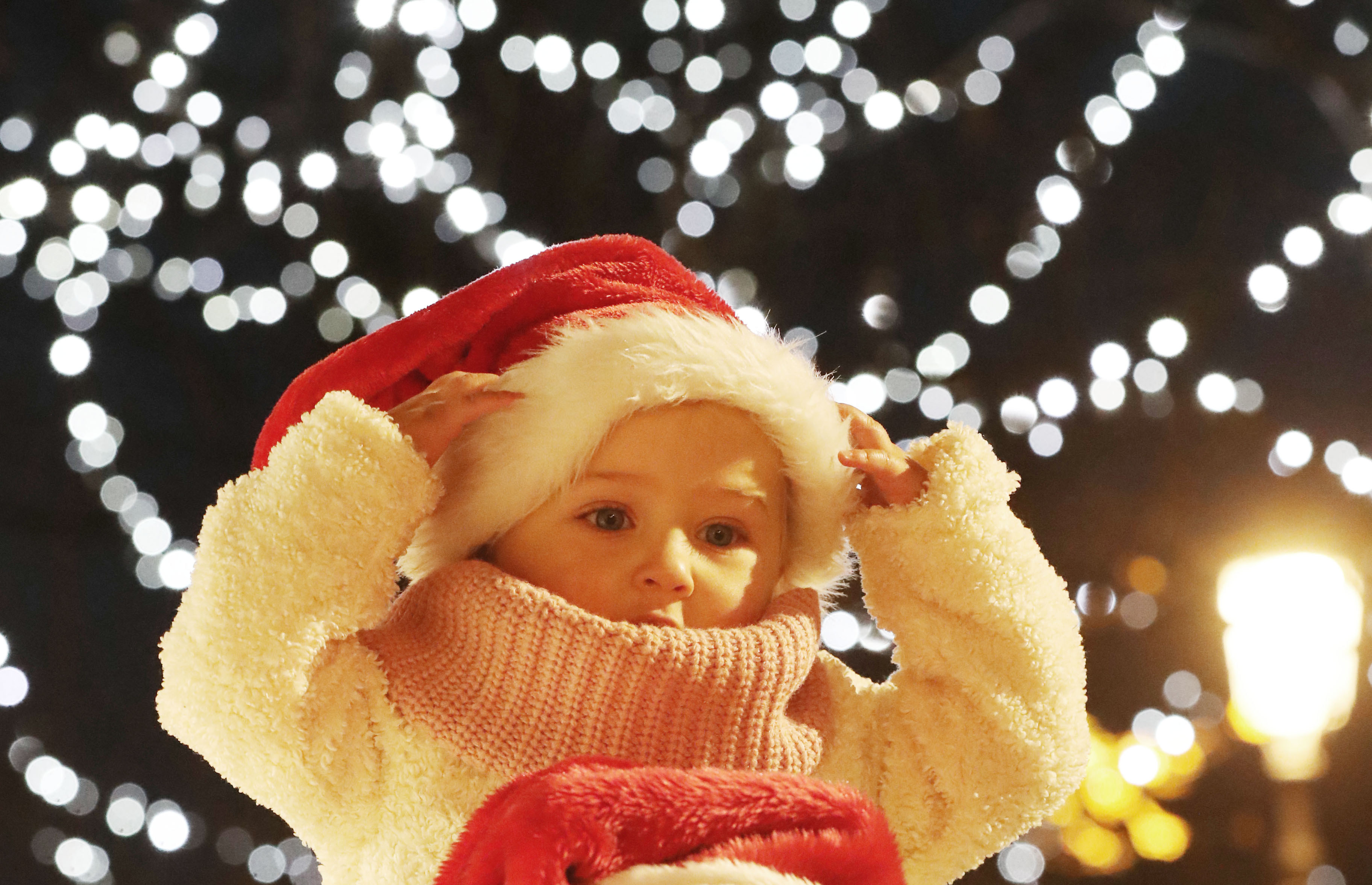 Press Release
Let your festive spirit soar …
Dún Laoghaire Christmas Festival Opening Ceremony

On November 24th from 5pm, Dún Laoghaire will be all lit up with festive sparkle to celebrate the opening ceremony of the Dún Laoghaire Christmas Festival from November 24th to January 2nd. The festival features the largest ever display of Christmas lights in Dun Laoghaire, the iconic Ferris Wheel from the movie 'Grease', a Vintage Funfair, Santa's Post Box and the very popular Christmas market with a traditional and nostalgic theme bringing the magic of Christmas and a winter wonderland for the festive season.
Santa will arrive in Dún Laoghaire at 5pm on November 24th in a new and exciting way. This year Santa will be welcomed into the heart of the town as Dún Laoghaire Shopping Centre hosts Santa's arrival and the opening ceremony for the annual Dún Laoghaire Christmas Festival. The event, organised by Dún Laoghaire Town BID in collaboration with SuperValu and Dún Laoghaire-Rathdown County Council, will see Santa arrive to music from Dún Laoghaire School of Music.
Then at 5.45pm, the town will be illuminated when An Cathaoirleach, Ossian Smyth performs the official turning on of the Christmas lights from the top floor of the shopping centre. It will be the biggest ever display of lights extending from People's Park all the way to the junction with York Road. St. Michael's Church will be lit up for the first time ever too! Adam Swift, Communications Manager for Dún Laoghaire Town BID, said "We are delighted to be working with SuperValu to bring Santa to Dún Laoghaire in warm and weatherproof conditions to launch a fantastic festive season with the best Christmas lights ever for our town".


The Dún Laoghaire Christmas Market is a feast for the seasonal senses as carefully selected vendors sell authentic hand-made gifts and delicious treats every weekend from November 24th to December 23rd on the metals and opposite dlr LexIcon from 11am to 7pm. Aromas of gourmet sausages, crepes, baked goods, Hungarian Beef Goulash Soup and Lángos, German Gluhwein and steaming hot chocolate will fill the air as you wander through the Christmas Market with hand-crafted gifts and decorations, jewellery, metal art, sculpture, photography and a whole host of very special quality gifts and treats that are not mass-produced but hand crafted with love.


Dún Laoghaire Town Centre has over 280 retail outlets and businesses so why not swap city centre crowds and stuffed out-of-town shopping centres to browse, shop, relax and soak up the festive spirit of this magical seaside town. During the Christmas Festival with every hour of parking purchased on street in the Dún Laoghaire town centre, one hour is free. Extra trading hours and exclusive in-store promotions add some extra Festive Cheer. For more details see www.events.dlrcoco.ie

ENDS
Attachments:
https://app.mediahq.com/app/release-file/22598
https://app.mediahq.com/app/release-file/22600
https://app.mediahq.com/app/release-file/22601