NASA mission selects NUI Galway researcher as Flight Surgeon for Telemedicine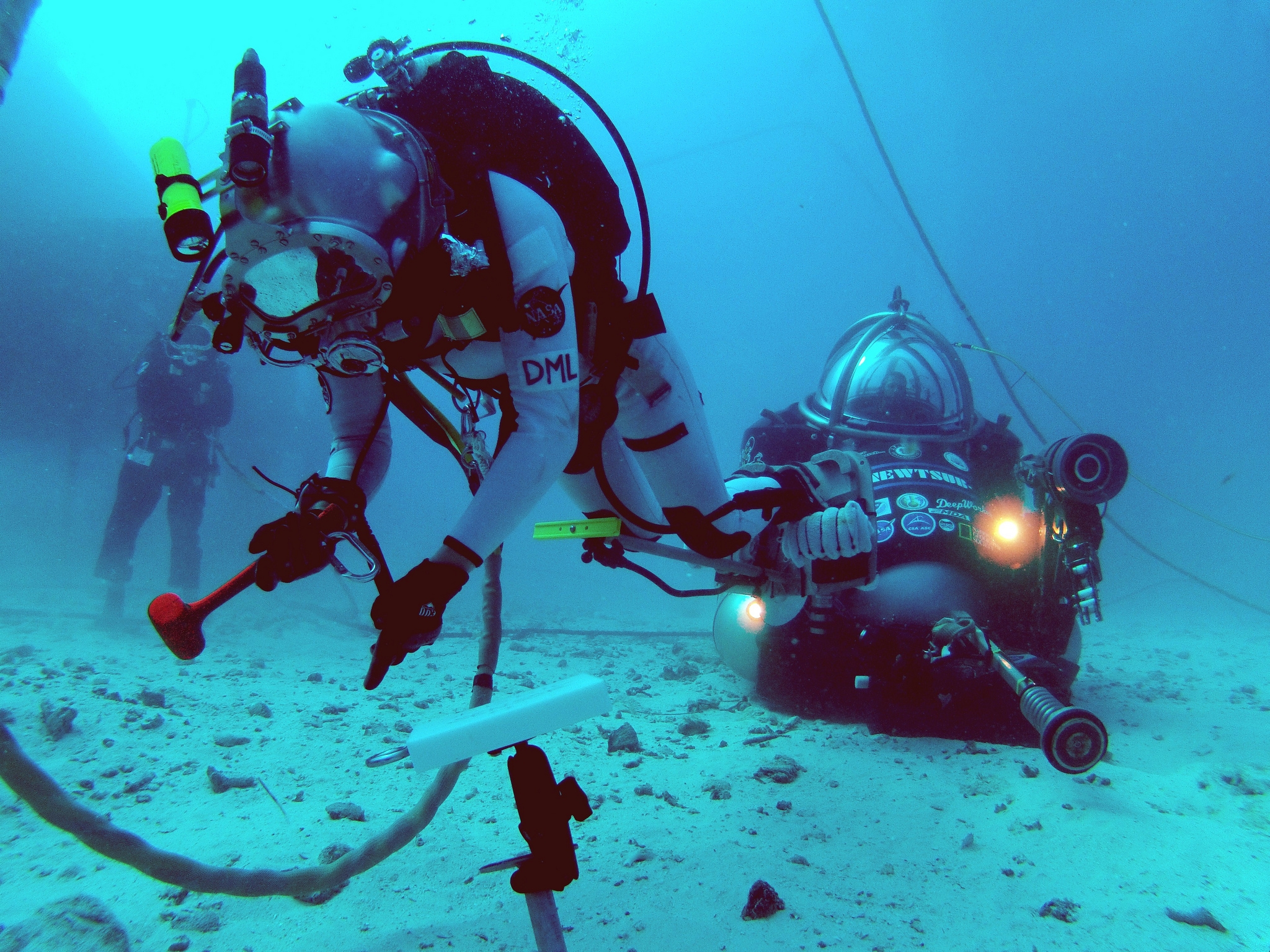 NASA mission selects NUI Galway researcher as Flight Surgeon for Telemedicine
Thursday, 14 July, 2016: Those aboard NASA's Aquarius undersea research station will participate in a live, public video link-up with their NUI Galway-based clinician Dr Derek O'Keeffe on Friday, 22 July. The link up will be preceded by a public talk on Telemedicine at 12 noon in the Clinical Science Institute, NUI Galway.
The NASA Extreme Environment Mission Operations (NEEMO) is sending a group of six astronauts, engineers and scientists to live aboard the Aquarius habitat, 20 metres under the sea off the Florida coast for three weeks, from next week.
Dr Derek O'Keeffe, Clinical Fellow NUI Galway has been selected as the Flight Surgeon for Telemedicine for the mission. As an expert in telemedicine, he will be remotely monitoring the 'Aquanauts' during their undersea experience as an official part of the NEEMO mission.
Dr O'Keeffe holds dual biomedical engineering and medical qualifications and is an expert in state of the art remote monitoring technology with a successful track record in prior spaceflight and extreme environment missions.
He will oversee the 'Aquanauts' physiological parameters during their undersea experience and use this information to monitor crew health and to facilitate mission critical decisions (e.g. Extra Vehicular Activities - EVAs). In addition he will run several staged health emergency scenarios (e.g. cardiac / respiratory arrest) to evaluate and develop remote crisis response protocols.
Dr O'Keeffe will be working with his fellow Irish colleague Dr Marc Ó Gríofa who has been chosen as one of six crew members on NEEMO Mission from 18 July 2016.
"The Aquarius habitat and its surroundings provide a convincing analog for space exploration. NASA are also carrying out similar missions in other extreme environments, such as deserts, icefields and volcanoes around the world. Telemedicine provides us with the ability to monitor in real-time the 'Aquanauts' vitals. We can alert them if for some reason their heart rate goes too high or their blood pressure goes too low."
Dr O'Keeffe added: "Telemedicine is already opening up exciting new frontiers in our everyday lives, such as providing remote care to patients in medically underserved areas. In addition it is currently been used experimentally in novel healthcare applications such as chronic disease home monitoring. For example, this allows doctors to track parameters such as blood glucose or bodyweight patterns which allows them to make clinical decisions to intervene early if required.
This would prevent patients with diabetes or heart failure from deteriorating and therefore improve care and ultimately prevent a hospital admission. Fast forward ten years, we would envisage that it would be the standard of care for patients to have home monitoring of physiological data for certain chronic diseases and equally for all hospitalised patients to have continuous monitoring and remote review."
Photo caption: NASA astronauts carry out simulated space manoeuvres on the ocean floor during a previous NEEMO expedition.
Credit NASA

Photo caption: Dr Derek O'Keeffe, Clinical Fellow NUI Galway, has been selected as the Flight Surgeon for Telemedicine for the mission.
For further info contact Dr Derek O'Keefe on Derek [email protected]
or
Sheila Gorham on +353 91 493543 or [email protected]
More info on the NEEMO project can be found at https://www.nasa.gov/mission_pages/NEEMO/index.html
Attachments:
https://app.mediahq.com/app/release-file/1432
https://app.mediahq.com/app/release-file/1433