Media In Focus: 7* Life
18.03.20
What is it in a sentence?
An essential guide to a luxury lifestyle for career-driven Londoners.
How will this benefit me as a PR PRO?
Life can pass you by very quickly if you're a goal-oriented and determined worker. It can be difficult to get away from the desk to make those memories. 7* Life gives its readers with a "penchant for life-enhancing inspiration" a break down of the best spots both far and near for that dream, luxurious getaway.
They give their readers what they call a "touch of escapism" through their alluring travel reviews and also lets them know of the sophisticated and glamorous happenings going on in London. It gives updates on festivals, films and other fun things happening around the capital city. Their wellness section is ideal for any working professional to wind down after a busy day. Given that their Editor-in-Chief Mitra Wicks is well established in the world style, their fashion and beauty section is up to date with all the trends.
This website also offers a guide on the bustling food and drink sector in London. It provides reviews and their own ranking on restaurants for different occasions, for example they ranked their top three restaurants for Valentine's Day last week.
The best thing about this from a PR perspective is they offer unbelievable advertising opportunities for your client or product. They provide in-depth editorial reviews which highlight the "pleasurable aspects of your brand" and they also promote your social media and your website. They also provide a photographer if needs be.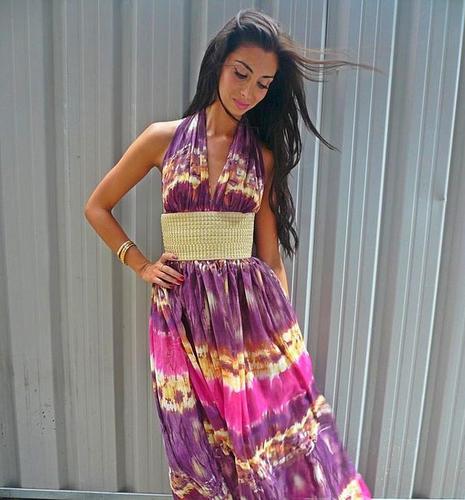 Mitra Wicks, Editor-in-Chief
Who's behind it?
The Editor-in-Chief of the title is Mitra Wicks. Mitra has a lot of experience in copywriting, management, style and beauty. She was previously a Fashion and Beauty Copywriter for Selfridges. The Digital Content Manager is Samira Msaad. Their contributors include Sophie Knight and James Massoud.
What type of stories will I read there?
Interview with Rayan Al Sulaimani, CEO Atelier Zuhra
Love, Lust and Lakes: A Valentines retreat at The Belsfield, a Laura Ashley Hotel
More than just a media contacts database. MediaHQ helps you find journalists, build media lists, send your news and analyse results. Demo Now