PR Shock | A MediaHQ Webinar
As Covid19 dominates the news agenda; how can I tell my story?
Join Us Wednesday 29th April 2020 at 10.45am.
During this 45 minute webinar we'll be giving an expert opinion on practicing PR when the News Agenda is dominated by just one story. We'll be answering the question on everyone's minds; is it possible to get any attention for my story if it has nothing to do with Covid19?
Press Release Distribution | A Winning Formula
How do you know that your press release has been a success? Attention!
Yes, you've grabbed everyone's attention from the journalist, to the editor to the audience that you wanted to read it.
But attention is fleeting. Did you know that you only have three seconds to catch the attention of a person?
So let's start with the right person. You need to catch the attention of the journalist or editor your pitching to. But where do you start?
Don't fret! At MediaHQ, we've been in the press release distribution business for over 10 years and we've seen it all. In this post we've gathered the top 20 press release examples that made the news in 2019.
Take a look at each one and you'll quickly see why it was so successful. With this information you'll be able to put together a professional, impactful press release for your business: a snappy pitch that, far from triggering instant deletion, compels journalists to sit up and take notice.
MediaHQ is on a mission to transform the way people and companies make the news. That's why we offer a complete PR solution backed by powerful search to empower companies to pinpoint journalists and amplify their story within the media both online and offline.
We offer a world class, media contacts database trusted by PR & communications teams throughout Ireland and the UK. The company rise to market leader is an interesting story. From simple roots MediaHQ is now the focal access point to most media headlines you see daily. The powerful, user friendly software provides PR & communications teams countrywide with up to date, pinpoint access to journalists. Helping PR and Communications teams cut through the crowded field of noise to empower their message.
MediaHQ is the one-stop media intelligence tool. In one place you can build media lists, distribute press releases, pitch your story and read press release reports. MediaHQ will transform the way you work, making sharing your news instant and hassle free. PR & communication teams of all shapes and sizes benefit from MediaHQ.
1. Amy Jordan Cars Ireland
"Survey carried out by CarsIreland.ie reveals 1 in 4 Drivers Admit Change in Behaviour Due to Stricter Laws on Drink Driving"
Significant coverage:
Kilkenny People, extra.ie
The Press Release
Monday, 21st October 2019, 2.04pm
Survey carried out by CarsIreland.ie reveals 1 in 4 Drivers Admit Change in Behaviour Due to Stricter Laws on Drink Driving
According to a new survey commissioned by CarsIreland.ie, 25% of drivers have said the new stricter limits on drink driving have changed their behaviour when it comes to having a tipple and driving.
With 1,000 people surveyed, some said they no longer feel safe to drive after having one drink and also said they are more cautious when it comes to getting into the car the next morning.
Almost 65% said the new laws have had no effect as they never mixed alcohol and driving to begin with. 10% said the new rules have had no effect on their behaviour whatsoever.
Sinead McCann of CarsIreland.ie said;
"As we approach the Bank Holiday weekend and come closer to the Christmas party season, it is important that all drivers are aware of the implications under the new legislation. Our survey has identified a significant shift in the mind-sets of a quarter of Irish drivers. These tougher laws are obviously having a positive effect on driver behaviour by promoting a zero tolerance culture when it comes to drink driving.''
Under the new law introduced in October 2018, a driver who is found to be over the limit will now face an automatic driving ban for three months and a €200 fine.
A Note from Amy
I issued this press release on behalf of my client to target regional media across Ireland. Using MediaHQ's media lists, it enabled me to target specific local media in each county. Fortunately, we received great pick up on the press release and it was featured in many regional papers.
2. Construction Industry Federation
"FATAL CONSTRUCTION INCIDENTS FALL BY 50% IN THE LAST FIVE YEARS"
Significant coverage:
Kilkenny People, Irish Examiner
The Press Release
Monday October 21st, 11.25pm
Construction Safety Week Commences
Construction worker fatalities have decreased by almost 50% since 2015, according to recent figures released by the Health and Safety Authority. The industry has also seen a reduction in the number on non-fatal incidents over the same time period. The improvement was highlighted as Construction Safety Week kicked off today and will see construction workers all over Ireland participate 'down tools' for a minute to highlight safety on sites. Among the initiatives taking place, Rory O'Connor and the construction industry have teamed up to highlight safety on sites and mental health awareness in a week- long national campaign
Dermot Carey, Director Safety and Training, Construction Industry Federation (CIF) said:
"As for previous years, Construction Safety Week represents an opportunity for the industry to share and to celebrate best practice to ensure the health, safety and wellbeing of all workers. Whilst the campaign extends for one week (Monday through Friday) and covers five strategic topics, the goal is for individuals and companies to reaffirm their commitment to safe and healthy work practices and to strive for continual improvement for the present and future. The CIF is heartened by the large number of companies that have signed up as Partners of Construction Safety Week 2019 and planned an array of activities during the week. The CIF is calling for all construction companies, no matter how big or small to get involved in Construction Safety Week 2019, to engage with workers and to strive for safer and healthier projects for the benefit of all. I would like to acknowledge the support provided by this year's sponsors, including: Walls Construction, Collen Construction, SSE Airtricity, Irish Water, Hilti, IOSH, Keating Construction, Gas Networks Ireland, Kirby Group Engineering and ESB Networks. To learn more about Construction Safety Week, visit: https://cif.ie/safety-week/ and share messaging via #CIFSafety19"
Comedian and YouTube star Rory O'Connor, is lending his support this year to drive home the importance of Mental Health and Wellbeing.
Rory O'Connor, CIF Safety Ambassador, said:
"Worker's mental health is a silent safety issue for construction workers. There's over 145,000 people working in the industry and the vast majority of these are men aged between 20 and 50. I believe it's really important that they feel they can talk about mental health on site. I do believe mental health problems can lead to physical accidents on site by people not being in the right frame of mind. I've been doing lots of Toolbox Talks about safety and mental health around the country and these have gotten a great response. I've had people come up to me after the talks and tell me their own stories, as well as messages on social media from people talking about their own stories, thankful that I am raising awareness of looking after your mental health. I do believe the stigma is starting to breakdown, but people need to understand that it is okay to talk about it with each other. When people think of safety on construction sites or in the construction industry, they think of hard hats, high vis jackets, glasses and gloves, but no one actually thinks about the person's own mental health, which is obviously hidden to everyone. The key message we want to spread is of positive mental health and to let construction workers know it is okay not to feel okay. It's perfectly acceptable to open up and ask for help."
According to the Health and Safety Authority (HSA) 6 people have lost their lives in construction related activity over the last 12 months (October-October).
Construction Safety Week is an initiative of the Construction Safety Partnership Advisory Committee (CSPAC). This is a grouping of all the main stakeholders in the construction sector in Ireland – Employers, Unions, State Bodies (in conjunction with the Health & Safety Authority) and Professional Bodies.
Our collective objective is to continue to highlight the issues of health and safety in the Irish construction industry and to drive continual improvement.
Good health and safety depend on co-operation between all parties on a project – from client to designers and contractors – everyone's safety depends on their co-workers or the person working beside you or above you.
The mission for this week is to re- focus on health and safety and it's a call to action for companies of all sizes to run a safety event this week.
3. Darren Hughes Media Consult

"Irish researchers announce breakthrough on genetic skin disease EB"
Significant coverage:
The Times, Breakingnews.ie and Siliconrepublic.com
The Press Release
Monday 21st of October 2019 07:56am
A team of Irish gene therapy researchers have announced a breakthrough in the search for a cure for one of the worst strands of the incredibly painful skin disease EB (epidermolysis bullosa).
The incredibly painful genetic condition, which affects approximately 300 people in Ireland, is caused by a fault in the gene that makes a vital protein responsible for binding our layers of skin together.
This results in painful blisters – both internal and external from the slightest knock or bump – for thousands of people worldwide.
Irish researchers at UCD have produced a revolutionary solution that uses gene therapy to repair bad cells to make them functioning ones.
This has the potential to provide a permanent cure for patients with Recessive Dystrophic EB, one of the most severe sub-types of the disease, for which no treatment currently exists.
The concept has been pioneered by Prof Wenxin Wang who has been carrying out research into EB for the past ten years, with assistance from Debra Ireland.
"The best part of this therapy is that it would not involve painful skin grafting procedures or risks associated with viral treatments in delivering functioning genes to the skin," said Dr Jonathan O'Keeffe Ahern, one of the leading gene therapy researchers in Prof Wang's team, together with Dr Irene Lara- Sáez.
"We call this the Fed Ex of gene editing – we deliver a biological solution using a simple carrier system.
"Rather like using a postcode, we can send in a genetic scissors to cut out the non-functioning part of a gene and then the repaired cells know to fill that space and permanently repair the gene.
We would not need to even take the patient cells for skin grafting. The gel would be applied, absorbed and go to work.
"We have seen some promising results in the lab. With further research, we could expand this to other EB types and even other genetic conditions.
"We are in the process of forming our own spin-out company to continue to develop this technology and take it to the next step, a clinical trial."
Debra Ireland provides day-to-day help and support for EB patients and their families and also to find better treatments and possible cures for EB.
This week (Oct 21-27) is National EB Awareness Week and Debra Ireland is asking the public to get involved by wearing a butterfly tattoo to raise awareness for this rare disease and funds for further research.
"We are asking people to help by picking up a Debra Ireland Butterfly Tattoo at any Applegreen service station and texting the word BUTTERFLY to 50300 to make a €4 donation," said Debra Ireland Head of Research Dr Sinead Hickey.
"This is very exciting time for people involved in EB research. We depend totally on public funding, and we are now at a stage where every euro can make a vital difference to the future lives of people living with the condition."
A Note from Darren
This story, written on behalf of our clients Debra Ireland, became one of our biggest successes of the year, both in Ireland and internationally. Our EB awareness week campaign featured 95 times across print, online and radio, with many of those stories originating through our use of MediaHQ.
4. Eamon Timmins Concern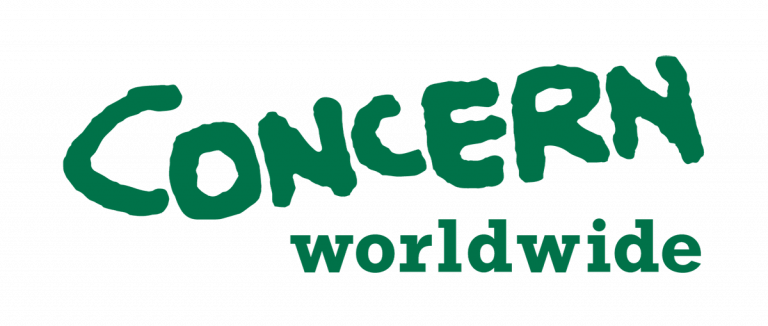 "Climate change driving alarming levels of global hunger – 2019 Global Hunger Index Report"
Significant coverage:
The Journal, The Guardian, Irish Times and Irish Examiner
The Press Release
Monday 14th of October 2019 12:04pm
The Central African Republic remains the world's hungriest country, for the second successive year, according to the 2019 Global Hunger Index (GHI) published today.
Hunger levels in the land-locked central Africa state are 'extremely alarming' – the highest level on the index. Four other countries – Chad, Madagascar, Yemen and Zambia are experiencing 'alarming' hunger levels.
The top 10 hungriest countries in the world, according to the GHI are:
1. The Central African Republic
2. Yemen
3. Chad
4. Madagascar
5. Zambia
6. Liberia
7. Haiti
8. Timor-Leste
9. Zimbabwe
10. Afghanistan
Of the 117 countries ranked, 43 have 'serious' levels of hunger.
Nine countries in the 'moderate', 'serious', 'alarming', or 'extremely alarming' categories have higher scores today than in 2010, the Central African Republic (CAR), Madagascar, Venezuela, Yemen, Jordan, Malaysia, Mauritania, Lebanon and Oman.
Progress made since the year 2000 in reducing hunger on a global scale has been uneven, with hunger persisting in many countries and increasing in other countries, according to the 2019 Global Hunger Index (GHI) published by Irish charity Concern, with its German NGO partner Welthungerhilfe.
Globally, the prevalence of undernourishment — the percentage of the population without regular access to adequate calories —
has stagnated since 2015, but the absolute number of people who are undernourished has actually risen from 785 million in 2015 to 822 million in 2018. The rise was greatest in countries in Africa South of the Sahara affected by conflict and drought.
Scores could not be calculated for several countries due to inadequate data. In nine of these countries
– Burundi, Comoros, Democratic Republic of Congo, Eritrea, Libya, Papua New Guinea, Somalia, South Sudan and Syria – hunger and under-nutrition are causes of significant concern.
"Progress made towards achieving the UN Sustainable Development Goal of Zero Hunger by 2030 is now under threat or is being reversed," Concern Worldwide CEO Dominic MacSorley said. "This report shows that multiple countries have higher hunger levels now than in 2010, and approximately 45 countries are set to fail to achieve low levels of hunger by 2030," he said. "Conflict, inequality, and the effects of climate change have all contributed to persistently high levels of hunger and food insecurity around the world."
This year's report focuses on climate change, an increasingly relevant threat to the world's hungry and vulnerable people that requires immediate action. The report calls for increased efforts in response to extreme climatic events, violent conflicts and economic slowdowns which continue to drive hunger in many parts of the world.
In her foreword to the report, former President of Ireland Mary Robinson said the report provided a timely illustration of how climate breakdown disrupts food systems "jeopardising one of the most fundamental rights we all share as human beings the right to adequate and sufficient food."
"With the number of hungry people rising from 785 million in 2015 to 822 million in 2018, we can no longer afford to regard the 2030 Agenda and the Paris Climate Agreement as voluntary and a matter for each member state to decide on its own. Instead, the full implementation of both has become imperative in order to secure a liveable world for our children and grandchildren. This requires a change of mind-set at the global political level," Mrs Robinson said.
Since the early 1990s, the number of extreme weather-related disasters, such as storms, droughts, fires and floods, have doubled, reducing yields of major crops, contributing to food price hikes and income losses. These disasters have disproportionately harmed those on low incomes and reduced their access to food.
The report includes a number of policy recommendations addressing: prioritising resilience and adaptation among the most vulnerable groups and regions; better preparation for and response to disasters; the transformation of food systems and addressing of inequalities; action to mitigate climate change without compromising food and nutrition security; and the commitment to fair financing.
The 117 countries featured in the GHI index are scored using a three-step process which uses undernourishment, child wasting, child stunting and child mortality statistics as indicators to calculate a score on a 100-point scale (see Notes to the Editor).
The full report is available here but is embargoed until 12.01am tomorrow.
5. Marie O'Riordan Pre Paid Financial Services
"PFS is Hiring 50+ More Staff & the Owners are Investing €50 Million into its New Irish Base"
Significant Coverage:
The Irish Times, RTÉ News, and The Times UK
The Press Release
Monday 30th of September 2019 05:10 pm
PFS is Hiring 50+ More Staff & the Owners are Investing €50 Million into its New Irish Base
Prepaid Financial Services is creating another 50+ new jobs in the Meath area with other vacancies also being created in the London and Malta offices. The announcement is in addition to the 50 roles that were filled earlier in the year. The company has quickly outgrown its existing office in Ireland and will soon move into a new three-storey building in Trim, Co. Meath.
"Our best efforts to remain in Navan didn't materialise due to a lack of suitable office space for our numbers, and issues that arose with planning, preventing us from progressing the development on Abbey Road. However, Navan's loss is Trim's gain, and due to rapid growth, we push on with a new development plan. This is a terrific jobs boost for the area and we will also make a significant investment of around €50 million into a new sleek, modern FinTech hub which, when fully developed, will create up to 750 office spaces. As a Meath man, I am proud to be creating more new jobs in the region and we hope we can fill a lot of these roles at the upcoming Meath Careers Expo on Wednesday, October 2nd. We will be doing on the spot interviews for suitable candidates, so come along to our stand and speak to our team," stated Noel Moran, CEO at PFS.
The FinTech is seeking to attract technology professionals, and particularly, Developers and IT staff intent on developing their career in a fast-growing environment. Vacancies are across the business and include Software Developers, DevOps Engineers, iOS and Android App Developers, Full Stack Developers and Front-End Developers. PFS will commence interviews immediately.
See: https://prepaidfinancialservices. com/en/careers/ireland
About PFS
PFS, an agile and Dual Regulated FinTech, delivers robust payment technology solutions and offers world-class innovation in electronic money. A pioneer in the evolution of the FinTech ecosystem, PFS' award- winning solutions include eWallets, physical and virtual prepaid cards and IBAN and current account solutions in the UK and Eurozone.
PFS is one of Europe's largest eMoney issuers and has returned profits for 11 consecutive years. With programmes active in 25 countries and growing, the company has the ability to transact in 23 currencies. PFS' products and state-of-the-art technology platforms are trusted by Governments, Local Authorities, Non- Governmental Organisations (NGOs), Mobile Network Operators (MNOs), Traditional Banks, Challengers and a comprehensive list of Corporates.
PFS is chosen by other FinTechs to revolutionise the digital economy in real-time. The company develops a range of trendsetting mobile payment and wearable solutions securely and seamlessly by providing quick and easy integrations into mobile payment applications.
Prepaid Financial Services Limited, trading as PFS, is Authorised by the Financial Conduct Authority in the United Kingdom. PFS Card Services (Ireland) Limited, trading as PCSIL, is Regulated by the Central Bank of Ireland.
A Note from Marie
This was a great doubleheader PR – the perfect jobs and major investment combination. An equivalent audience of an estimated 16.99 million people saw the story worldwide including The Times in the UK. In Ireland, extensive primetime coverage included: RTE TV News, The Sunday Independent, The Irish Independent, The Irish Times, Silicon Republic, LMFM, The Meath Chronicle, The Sunday Business Post and The Irish Daily Mirror. I have worked with the MediaHQ team for a decade and migrated PFS to the platform when I joined the company in 2017.
6. Eoin Hahessy University College Cork
"Breakthrough in the fight against Superbugs"
Significant Coverage:
The Irish Times, The Irish Examiner and telegraph.co.uk
The Press Release
Tuesday 17th of September 08:55am
New molecules, developed by researchers in University College Cork (UCC), have been shown to dramatically improve the effectiveness of existing antibiotics against several strains of infectious diseases and will help address the growing problem of antimicrobial resistance.
Many bacteria have developed resistance to current antibiotics by producing biofilms which shield the bacteria against the effects of the antibiotic. The significant threat posed by resistant microbes to human health has been highlighted by several international bodies, including the World Health Organisation.
The molecules developed by UCC interfere with the bacteria's native communication system and prevent the microbobes from producing the biofilm in the first place. In this way, the antibiotic is able to treat the infection as normal.
The addition of the new molecules made existing antibiotics 16 times more effective at treating infection.
The research was spearheaded by Dr Tim O'Sullivan who is based in the Schools of Pharmacy and Chemistry at UCC. His team of Conor Horgan, an Irish Research Council funded postgraduate researcher, and Dr Pavan Kumar, a Marie Sklodowska- Curie postdoctoral fellow, created the new molecules. The discovery grew out of an international collaboration with Dr Pol Huedo and microbiologists at the Autonomous University of Barcelona.
Individual bacteria often communicate with one another in a colony by producing so-called signal molecules. Different strains use different signal molecules to communicate with each other, similar to the various languages spoken by humans.
Dr O'Sullivan said that the team had analysed the native signal molecules and then made molecular mimics which "effectively end up confusing the bacteria and prevent them from launching their standard resistance countermeasures."
"As more microbes develop resistance to current antibiotics, and relatively few new antibiotics are coming to market, we need to identify new ways of dealing with resistant infections. The approach outines in our work has significant potential", he added. Dr Pol Huedo commented that the findings "validate the strategy of interfering with bacterial communication to combat difficult- to-treat infections caused by resistant organisms."
Research is currently on-going within the team on further improving their new molecules and identifying additional strains of bacteria as potential targets.
The study was published in the journal Future Medicinal Chemistry.
A Note From Eoin
We were sending the release to highlight this research. MediaHQ is very time efficient and for a small media team such a service is invaluable.
7. Leeann O' Kelly Revenue

"Revenue confirms claims of almost €40m were made under the Charities VAT Compensation Scheme"
Significant Coverage:
RTÉ, Daily Mirror, Law Society, The Wheel
The Press Release
Friday 16th of August 2019 10:40am
Today, Revenue confirmed that over 1,100 claims, totalling almost €40m, were made by charities under the Charities VAT Compensation Scheme.
The scheme, which was announced as part of Budget 2018, aims to reduce the VAT burden on charities and to partially compensate them for VAT paid in the day to day running of their activities. The scheme started in 2018 and applies to VAT paid on qualifying expenditure on or after 1 January 2018.
To avail of the scheme, charities can submit one claim per year, which should relate to VAT paid on qualifying expenditure in the previous year only. For example, VAT paid on qualifying expenditure in 2018 can be claimed between 1 January and 30 June 2019. The fund for the scheme is capped at €5m per year. Where the total amount of claims received in any year exceeds the capped amount, charities will be refunded on a pro-rata basis.
Commenting on the scheme, Teresa Hearty, manager in Revenue's Charities Unit explained, "Revenue accepted claims under the Charities VAT Compensation Scheme, in respect of eligible VAT paid in 2018, between 1 January and 30 June 2019. During this period, over 1,100 timely claims amounting to almost €40m were made by charities. Of these claims, 61% were received from charities supporting the community, 16% from religious charities, 15% from charities supporting education and 8% from charities involved in the relief of poverty."
Ms Hearty added, "The closing date for submission of 2018 claims has passed and Revenue is now undertaking a risk-based claims review process in respect of the scheme. This review process is ongoing and has identified some incorrect claims. The main error relates to the inclusion of public funding in the amounts represented in the claim as qualifying income. However, the scheme only entitles charities to refunds of VAT paid having regard to their level of non-public funding. Where invalid amounts, or other errors, are identified, Revenue will contact the relevant charity to explain the reason why the overall claim will be reduced and the elements of the claim amount that do not qualify."
Commenting on when charities may expect their refund under the scheme, Ms Hearty outlined that "allowing for the completion of the claims review process, Revenue expect to make refunds to qualifying claimants on a pro-rata basis during October and November."
8. Ciara Byrne Dogs Trust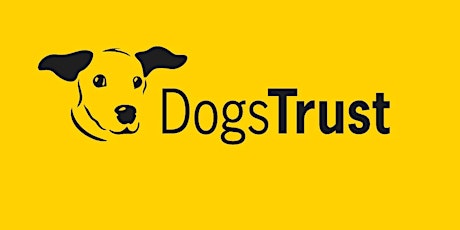 "Dogs Trust reminds people that "A dog is for life" following an alarming number of surrender requests this year"
Significant Coverage:
Irish examiner, The Journal, Irish Independent
The Press Release
6th November 2019 06:00 am
Dogs Trust reminds people that "A dog is for life" following an alarming number of surrender requests this year.
Dog Trust has released upsetting CCTV footage of a confused dog being tied to a tree with washing line outside their rehoming centre.
Dogs Trust urges people to think carefully before getting a dog after receiving over 1,900 surrender requests since January this year.
Following a high number of surrender requests this year, Dogs Trust, Ireland's largest animal welfare charity, has today launched a heartfelt campaign entitled "A Dog Is For Life" to remind people of their slogan "A dog is for life, not just for Christmas®". The charity is urging people to think about the lifelong commitment and responsibility that comes with owning a dog and then wait until after Christmas to consider taking on a new addition to the family.
Dogs Trust revealed that from January to October 2019, over 1,900 people across Ireland contacted them looking to relinquish their dog. The most common reason provided for someone wanting to give up their dog was that they didn't have enough time anymore.
As part of the campaign, Dogs Trust will be launching a new TV advert – which features a puppet dog who brings to life the message behind its famous slogan 'A dog is for life, not just for Christmas®'.
To highlight the upsetting reality of dogs being abandoned or surrendered, Dogs Trust has released shocking CCTV footage of little Pudsey, a Jack Russell Terrier, being tied to a tree outside the gates of their Rehoming Centre in Finglas.
The bewildered dog then looks back and tries to follow the man, as he disappears around the corner.
Speaking about the upsetting footage, Head of Operations at Dogs Trust, Karla Dunne said: "A staff member spotted a small dog tied to a tree, just outside the gates to our Rehoming Centre. The man could have brought him into our centre where there were staff there to attend to him immediately, but instead he chose to abandon him, frightened and confused beside a very busy main road until someone spotted him. When our Veterinary team examined the dog, they found he had severe dental disease, alopecia and red marks on his forelegs from licking at them which we think may be behaviourally linked as x-rays on the areas showed no abnormalities. Due to the dental disease, poor Pudsey had to have four teeth extracted but thankfully this won't affect his ability to eat and the little fella is recovering well from his ordeal."
Speaking about the campaign, Executive Director, Dogs Trust, Becky Bristow said: "Dogs Trust coined the phrase A Dog Is For Life, Not Just For Christmas® over 40 years ago and we are still urging people to think carefully about the type of dog they want in terms of behavior not just looks and to be extremely selective about whom and where they source it from. It is vital that people undertake as much research as possible to ensure they obtain a healthy, responsibly bred dog and to avoid impulse buying at the 'click of a mouse'."
Unfortunately, with over 1,000 abandoned dogs per year coming through the charity's doors, and thousands more the charity cannot possibly take in, people are still taking on the responsibility of dog ownership without enough consideration of what it really entails. You can give the gift of life this Christmas by sponsoring a dog instead. You can save lives and give abandoned dogs the second chance that they deserve so much.
To help spread their message and show that your dog is for life, Dogs Trust are asking people to share the first and most recent photos of their dog using the hashtag #ADogIsForLife on social media.
Find Dogs Trust on Facebook, and Instagram or follow the conversation on Twitter using the hashtag #ADogIsForLife.
A Note from Ciara
Following a high number of surrender requests this year we launched a heartfelt campaign entitled "A Dog Is For Life" to remind people of our famous slogan "A dog is for life, not just for Christmas®". We wanted to urge people to think about the lifelong commitment and responsibility that comes with owning a dog and then wait until after Christmas to consider taking on a new addition to the family. As part of our campaign strategy, we issued a press release to all media to help spread our important message. We sent our press release through Media HQ where we could select key media to send our release, in order to reach our target audience. We were delighted with the results following our release, our PR & Communications Manager was interviewed live in studio on Ireland AM and we landed in nine national papers, five regional papers, our campaign was mentioned across 42 radio spots and we had 34 online pieces of coverage!
9. Micéal Whelan, University College Dublin
"Astronomers Publish New Map of the Sky Detecting Thousands of Previously Unknown Galaxies"
Significant Coverage:
Forbes and the Irish Examiner
The Press Release
Tuesday 19th of February 2019 12:36
Astronomers Publish New Map of the Sky Detecting Thousands of Previously Unknown Galaxies
Team includes researchers from University College Dublin
Data from I-LOFAR telescope in Birr, Co. Offaly used as part of the survey project Dublin, Ireland, 19 February 2019,
An international team of more than 200 astronomers from 18 countries, including researchers from University College Dublin (UCD), has today published the first phase of a major new sky survey at unprecedented sensitivity using the Low Frequency Array (LOFAR) telescope.The survey reveals hundreds of thousands of previously undetected galaxies, shedding new light on many research areas including the physics of black holes and how clusters of galaxies evolve.
A special issue of the scientific journal Astronomy & Astrophysics is dedicated to the first twenty-six research papers describing the survey and its first results.
Radio astronomy reveals processes in the Universe that we cannot see with optical instruments. In this first part of the sky survey, LOFAR observed a quarter of the northern hemisphere at low radio frequencies. At this point, approximately ten percent of that data is now being made public. It maps three hundred thousand sources, almost all of which are galaxies in the distant Universe; their radio signals have travelled billions of light years before reaching Earth.
Associate Professor John Quinn, UCD School of Physics and his PhD student, Sean Mooney, who is supported through an Irish Research Council Government of Ireland Postgraduate Scholarship, are members of the LOFAR surveys key science project.
They are lead authors on one of the papers published today and contributed to several others. Their paper is focused on the jets from supermassive black holes that are pointed towards the Earth.
Professor Huub Röttgering, Leiden University, and principal investigator of the surveys team said, "If we take a radio telescope and we look up at the sky, we see mainly emission from the immediate environment of massive black holes. With LOFAR we hope to answer the fascinating question: where do those black holes come from?"
"What we do know is that black holes are pretty messy eaters. When gas falls onto them they emit jets of material that can be seen at radio wavelengths."
Associate Professor John Quinn, UCD School of Physics said, "The LOFAR survey provides us with an unprecedented view of galaxies with supermassive black holes at their centers, and how they evolve. The sensitivity and resolution of this LOFAR survey is unparalleled at low frequencies, and the technological advancements required to make this possible are relatively recent."
Sean Mooney, PhD student, UCD School of Physics said, "We're interested in studying high-speed jets of plasma that are ejected from supermassive black holes, and the survey is a goldmine of information for us. Now that the data are public, it will surely prove to be a useful resource for many other astrophysicists around the world also."
Creating low-frequency radio sky maps requires significant computational resources. Much of the analysis has been done at a data centre at SURFsara in Amsterdam, which hosts over 20,000 terabytes of LOFAR data.
"It is the largest astronomical data collection in the world. Processing the enormous data sets is a huge challenge for scientists. What normally would have taken centuries on a regular computer was processed in less than one year using the high throughput compute cluster (Grid) and expertise" said Dr Raymond Oonk, SURFsara, a member of the international team of researchers.
Machine learning algorithms are being used to automate parts of the analysis, with some of this work being done at UCD on powerful computing clusters.
The international LOFAR telescope consists of a European network of radio antennas, connected by a high- speed fibre-optic network spanning seven countries. LOFAR was designed, built and is now operated by ASTRON (Netherlands Institute for Radio Astronomy), with its core located in Exloo in the Netherlands.
The Irish station was installed in the grounds of Birr Castle, Co. Offaly
in 2017, with support from Science Foundation Ireland, Enterprise Ireland, the Department of Business, Enterprise, and Innovation, Offaly County Council, the Department of Culture, Heritage, and Gaeltacht, UCD, TCD, Armagh Observatory, DCU, UCC, NUIG, DIAS, and AIT.
The 26 research papers in the special issue of Astronomy & Astrophysics were done with only the first two percent of the sky survey. The team aims to make sensitive high- resolution images of the whole northern sky, which will reveal 15 million radio sources in total.
"This sky map will be a wonderful scientific legacy for the future. It is a testimony to the designers of LOFAR that this telescope performs so well", said Carole Jackson, Director General of ASTRON.
"Just imagine some of the discoveries we may make along the way. I certainly look forward to it", she added.
The paper which Sean Mooney and Associate Professor John Quinn are lead authors is entitled "Blazars in the LOFAR Two-Metre Sky Survey First Data Release"
A Note from Micéal
This was a great story to disseminate via the MediaHQ platform to key journalists to showcase how members of the world-class research community at University College Dublin are collaborating with colleagues from around the world and to demonstrate the impact of their research outputs, in this case, to broaden our understanding and knowledge of space.
10. Barry Aldworth The AA
"1 in 8 Suspect They Know an Uninsured Driver"
Significant Coverage:
Irish Mirror, BreakingNews.ie
The Press Release
Sunday 17 February 2019 13:00
1 in 8 Suspect They Know an Uninsured Driver
Prevalence of uninsured drivers highlights need to provide Gardaí with 21st century technology, AA warns.
Majority of motorists support the establishment of a Garda unit specialising in insurance fraud and identifying uninsured drivers.
Over 1 in 8 Irish motorists suspect that they know of at least one person who is currently driving without insurance, highlighting what has in recent years become a major problem on Irish roads.
In response to a recent AA Car Insurance survey of over 2,500 motorists, 7.64% of respondents stated that they strongly believe they know at least one person driving without insurance currently. Meanwhile, a further 5.17% stated that they were somewhat convinced that they knew of at least one uninsured driver among their social circle.
The AA's findings come despite a reported decrease in the number of insurance claims relating to uninsured drivers.
According to the Motor Insurers Bureau of Ireland, claims relating to damage caused by uninsured drivers dropped by 8% in the first half of 2018.
"After years of calling for the establishment of a database to assist Gardaí in identifying uninsured drivers alongside the wider use of Automatic Number Plate Recognition (ANPR) technology, it does appear that some progress
is finally being made in this space. An initial trial of using ANPR and the newly established Motor Third Party Liability (MRPL) database began in late 2018 but we now need government to commit to providing An Garda Síochána with everything they need to ensure this technology can be used more widely as soon as possible," Conor Faughnan, AA Director of Consumer Affairs stated. "While finally completing this work would represent significant forward progress in trying to stamp out uninsured driving, the fact that we are still discussing this use of this technology in 2019 highlights how glacial this progress has been."
"Similar technologies have been in use in the UK, Northern Ireland and elsewhere for a number of years, but while other jurisdictions were keeping up with the times we were still asking Gardaí to police uninsured driving with little more than a flashlight to check insurance discs on dark, gloomy nights."
The AA's survey also found significant support among motorists for the establishment of a specialist Garda unit tasked with tackling incidents of insurance fraud and uninsured driving.
71.81% of those surveyed stated that they are strongly supportive of the introduction of a Gardaí unit to police incidents of fraud, uninsured driving or accidents involving unidentified vehicles. Meanwhile, a further 16.39% indicated that they would be somewhat supportive of establishing such a unit, with just 1.93% of motorists indicating they were strongly opposed to this.
"Estimates from Insurance Ireland indicate that every motorist in Ireland pays an additional €50 on their insurance premiums in order to cover the costs associated with insurance fraud and uninsured drivers, so it hardly comes as a surprise that such a strong majority want to see direct action taken to tackle these issues," Faughnan added. "Whether such a unit is introduced is ultimately a matter for An Garda Síochána and the Government to decide, but what we can say with a degree of certainty is that the current status quo can't be allowed to continue and that more direct action to tackle these issues is required – with the wider use of ANPR and the MRPL database being a positive first step in the right direction."
11. Miriam Donohoe The National Lottery
"Large family syndicate from North Dublin confirmed as winners of mega €175.4 million EuroMillions jackpot!"
Significant Coverage:
Irish Times, Irish Independent, Irish Examiner
The Press Release
Wednesday February 20th 2019 09:30
A large family syndicate from the Naul in North Dublin have emerged as winners of last night's mega €175.4 million EuroMillions jackpot.
The family, who are today getting used to the idea of their dreams coming true, said they are overjoyed at their massive win.
This is the highest winning jackpot in the history of the National Lottery. The last highest win was €115 million won by Limerick woman Dolores McNamara on a EuroMillions jackpot in 2005.
A family spokesperson, who is married to one of the syndicate, said: "This is unbelievable. It will take us some time to get our heads around this win and to organize ourselves."
He added: "We are a very close family. We meet every week and we take holidays together every year. This is a dream come through for us. We don't want this to change our lives. What is so exciting is that we will be able to share this money with children, grandchildren and extended family members."
One of the syndicate members realised their good fortune when she checked the winning ticket after last night's draw. She said: "I heard on the RTE news that there was a win in Ireland and I caught the last three numbers. I checked the rest of the numbers online. I was numb! It took a bit of convincing everybody that we had won."
The family member put the winning ticket in an Argos catalogue and put it under her mattress for safe keeping. "I didn't sleep a wink all night!"
Today the family deposited the winning ticket for safe keeping with the National Lottery and arrangements are now being made for the prize claim to be paid out in the next few weeks.
The spokesperson said: "We know this is a huge story and there is great excitement over this win. We need time to let this news sink in and to prepare to collect our winnings. We are a normal family and we don't' want this to dramatically change our lives."
Most of the family group are retired and are looking forward to having time to enjoy their winnings. They are a well known family in Naul who have been in the areas for two generations.
National Lottery CEO, Dermot Griffin, congratulated the family on this amazing win. "Happy days like this is what playing National Lottery games is all about. We are just so pleased for the family and that this huge amount is being shared out."
He added: "The National Lottery exits to raise funds for Good Causes all over Ireland and this EuroMillions jackpot sequence raised €8.9 million for organizations in the areas of health, arts, culture, heritage, youth, community, and the Irish Language. That will have a major impact on communities all over Ireland."
"This is an historic day in the life of the National Lottery with the biggest every payout from a draw based game since we were established in 1987. "
A Note from Miriam
"What I was doing on Thursday was trying to use the big Euromillions win as a great hook to get coverage for the Lotto jackpot on Saturday. I've been in touch with news desks saying 'Look, we are going big on the Lotto jackpot reaching this figure with a press release, video and photo call on Friday and it will give them a really good peg to revisit the wider story of Lotto fever in Ireland this week." "Using the MediaHQ software we were able to easily search the right journalists and contacts to send out our releases. We were firing out lots of updates over the past few days and we were targeting different counties so being part of the MediaHQ database has helped us hugely."
12. Ann Power Powerhouse PR
"Hook Light set to Shine A Light on Maritime Matters this weekend"
Significant Coverage:
Independent.ie, Dining Dublin, Longford Tattler
The Press Release
Monday 29th of April 2019 09:54am
This May Bank Holiday weekend Hook Lighthouse is set to shine a light on maritime matters and host a weekend of family fun while also sharing the important message of 'safety at sea'. The festival weekend will place a large emphasis on sea safety at what is typically the beginning of the bathing and boating season and throughout the weekend an opportunity to learn first hand about safety at sea with free demonstrations on offer from members of the Irish Coast Guard all weekend long.
An action-packed weekend is on offer with free fun and games for all the family and entertainment from the Hook Band of pirates. Younger visitors will have the chance to join in pirate fun and games with Pirate Pat and the Hook Pirates who will host all sorts of Piratey fun and games.
The festival will get underway at Hook Lighthouse in County Wexford from noon on Saturday, May 4th with Montague Heritage, showcasing the life and times of Medieval Ireland featuring the Norman Knight William Marshal who was responsible for the building of the Hook Lighthouse. Visitors can join in the medieval games and combat school on offer
at their medieval style tent on the lighthouse lawns plus The Dunbrody Archers will be on hand on Sunday and Monday to offer archery 'tryouts'.
To remember all of those lost at sea, on Sunday afternoon members of the public are invited to the cobbled yard under the lighthouse to take a moment to reflect and remember all those lost at sea. On Monday, May 5th at 3 pm a Pipers Lament will be performed by a member of the New Ross Pipe Band.
On Sunday evening a unique Sunset and Food Tour Experience will be on offer exclusively to ticket holders at the lighthouse at 7.45pm. Visitors can enjoy a unique opportunity to take a bespoke tour of the lighthouse,
and savour the delights of seafood and local food buffet along with Irish Mead and Prosecco in the Lighthouse Watchroom whilst enjoying the majesty of the sun setting over the Celtic Sea. A limited number of tickets to this adult-only experience are available from www.hookheritage.ie
Also taking place on the Hook Peninsula over the weekend is the annual 'Hike to the Hook' event organised by Hook Tourism, walkers will take on a 20km walk along one of Ireland's most scenic routes from Tintern Abbey to Hook Lighthouse on Saturday, May 4th.
The Shine A Light festival takes place in conjunction with the Great Lighthouses of Ireland, 'Shine a Light' events over the May bank holiday weekend whereby 12 lighthouses around Ireland including Hook Lighthouse will shine a light and celebrate and share the rich tradition and work that they did of carrying out daily.
Tours are on offer at Hook Lighthouse 7 days a week, visitors to the 800-year-old lighthouse can take a step back in time on a guided tour and learn of the story of St. Dubhan and his fellow fifth Century Monks, the greatest Knight that ever lived William Marshal and hear the stories from the Lightkeepers themselves.
A Note from Ann
The press release "Hook Lighthouse set to Shine A Light on Maritime Matters this weekend" was the
final pre-event media release in a campaign for Hook Lighthouse in County Wexford ahead of its annual May Bank Holiday weekend festival. The PR campaign resulted in national, regional and local media coverage and an incredibly busy festival at the 800-year-old lighthouse with visitors travelling from across the country to enjoy the festivities and events. MediaHQ helps us to keep sight of movement of staff across media outlets and reach out to new members of the media alongside our own media contacts.
13. Nicki Labram Applegreen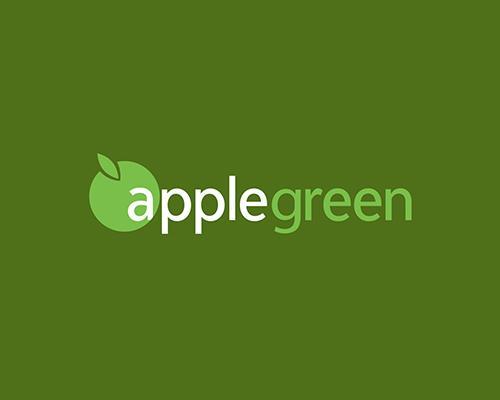 "First Irish Made Vegan Sausage Roll"
Significant Coverage:
RTÉ, checkout.ie, 98fm, Dining Dublin
The Press Release
Monday 29th of April 2019 10:15 am
Applegreen Launch First Irish Made Vegan Sausage Roll
Dublin, Applegreen PLC is the first retailer in Ireland to launch an Irish made ready to eat vegan sausage roll nationwide. Applegreen has started selling Irish made vegan sausage rolls in 80 of their Applegreen stores nationwide and by doing so offer their customers variety and choice while eating on the go.
The exclusive recipe for the Applegreen vegan sausage roll is made with a delicious plant based blend of soyabean, chickpeas, herbs and spices wrapped in a flaky puff pastry. Like the other sausage rolls in the Applegreen range, which include a classic and a gourmet sausage roll, taste is paramount when sourcing new food products.
The vegan sausage roll is not just for vegans, Applegreen is encouraging customers to taste it and experience the flavours for themselves, saying it's surprisingly meaty! To support this, there is a special introductory price for the vegan sausage roll at only €1. It's a good source of protein, so make the switch to The Vegan for breakfast, elevenses or lunch today.
Commenting on the launch of the Applegreen vegan sausage roll, Aaron Duggan, Head of Food, Applegreen said; "With the introduction of our new vegan sausage roll we recognise that many of our customers will benefit from a wider choice of food while they are on the go and we developed a vegan product range as a result of this. We are very much aware of current consumer trends and the rise of our customers introducing more vegan and vegetarian food options into their weekly diets. Our hope is that the new vegan sausage roll will appeal to all our customers due to its delicious taste and texture."
Applegreen is passionate about delivering the most innovative, high- quality, great tasting food to all their customers, being first to market with many products and sourced in Ireland where possible. Look out for new additions to their food offering, and in particular the Vegan Range, that will soon include a Spicy Chickpea and Kale Pie. By choosing Applegreen you are also choosing to do good for others. Every time a customer makes a purchase, be it in-store or on fuel, 1c is donated to the Applegreen Charitable Fund at no extra cost to the customer. In 2018, an impressive circa €750,000 was donated to Irish charities, giving much needed support to the incredible work done by these organisations every day.
A Note from Nicki
"Applegreen PLC was the first retailer in Ireland to launch an Irish made ready to eat Vegan Sausage Roll nationwide. This launch was supported by a through-the-line advertising and PR campaign that provided Applegreen with the opportunity to also publicise the wider choice of food to go and the variety of vegan options available. It was important to convey that Applegreen is passionate about delivering the most innovative, high-quality, great tasting food to all customers, being first to market with many products and sourced in Ireland where possible. The PR and overall marketing campaign was a great success because it created consumer awareness for the Vegan Sausage Roll, drove sales and reinforced Applegreen as a food destination. MediaHQ helped me to be time efficient by enabling quick compilation of key media lists and the ability to share the announcement through the platform effectively, ensuring no duplicates across a significant number of journalists."
14. Tom Scott, Spina Bifida Hydrocephalus Ireland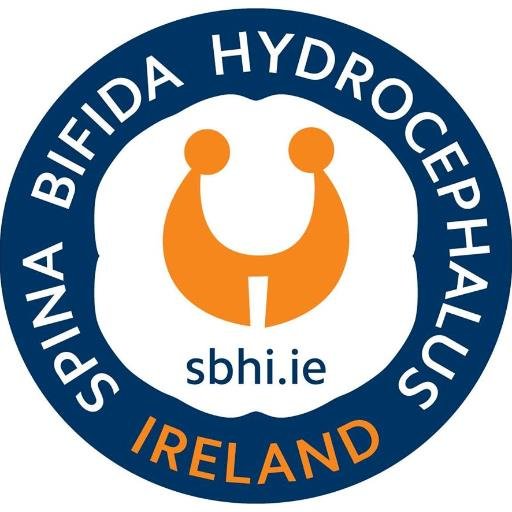 "1 Man – 5000kms – 36 Days / Shane Finn's American Ultra"
Significant Coverage:
Irish Times
The Press Release
Thursday 28th of March 2019 12:55pm
1 man | 5000kms | 36 days
€250,000 target for Spina Bifida Hydrocephalus Ireland (SBHI)
San Francisco to New York City March 2019
29th March – 3rd May 2019 American Ultra 2019: The Trailer
Meet Shane Finn… Shane Finn is an ultra-athlete, speaker, entrepreneur, and charity fundraiser from Dingle, Co. Kerry, Ireland.
Incredibly, in 2014, Shane completed 12 marathons in 12 days, raising €36,000 for SBHI. Then, in 2017, Shane blew everyone away and conquered 24 marathons in 24 days around his native Ireland, raising a staggering €142,500 for SBHI!
American Ultra 2019 will be Shane's greatest challenge to date and will take in arid desert, snow-capped mountains, endless highways, and everything in between.
The aim is for Shane to cycle 270km for three consecutive days, then run 60km a day for three consecutive days, and then to repeat this pattern six times – no rest days, just 36 days of relentless physical and mental endurance to support those who live with spina bifida and hydrocephalus.
Shane's journey with SBHI began in 2010 when, at only 17 he ran the Dingle marathon to raise money for the charity in honour of his cousin Mary who lives with spina bifida and hydrocephalus. For the last 8 years he has journeyed with those affected, ensuring that everyone in Ireland who lives with the conditions gets the essential supports that they need, including respite breaks, family support services, education support, social events, and employment supports.
Shane will travel coast to coast under his own steam, from San Francisco to New York City. Along this journey he will make his way through the states of California, Nevada, Utah, Colorado, Kansas, Missouri, Illinois, Indiana, Ohio, Pennsylvania, Connecticut, and New York!
Speaking about Mary, his inspiration for the monumental challenge he now faces, Shane said, 'Mary's daily struggle inspired me to run my first marathon at 17, and to conquer every challenge since! Many people think that what I'm doing is extraordinary, but the true heroes are Mary and the thousands of people like her across Ireland. It is everyone of them that I'm going ultra for!'
Tom Scott, CEO with SBHI, commented, 'What Shane does for the charity, for our services users, and our members is quite simply unbelievable. We can never thank him enough for the difference he is making, and I encourage everyone to get behind this amazing feat of altruism!'
A Note from Tom
Shane Finn is one of our Ambassadors and has completed extraordinary physical feats to raise awareness and funds for Spina Bifida Hydrocephalus Ireland (SBHI). In 2019 Shane ran and cycled across America in just 36 days. We sent the press release to spread the news far and wide that Shane had completed this amazing challenge. The story was picked up by some of the larger national media outlets and this let to coverage in both print and online. These links were also shared on our own social media channels and having our name associated with these outlets certainly helped to give greater exposure to our story. MediaHQ is an excellent tool which assists in achieving these aims, the platform is very easy to use and the contacts it leads to allow us to realise our communications goals very effectively.
15. Caoimhseach Connolly, Peter McVerry Trust
"Major New Study on Education and Homelessness calls for New Initiatives to Protect Vulnerable Students"
Significant Coverage:
RTÉ, Irish Examiner, The journal
The Press Release
Wednesday 6th of November 2019 10:55 am
Major New Study on Education and Homelessness calls for New Initiatives to Protect Vulnerable Students
A major new research report, by DCU's Educational Disadvantage Centre and Peter McVerry Trust, on young homeless men's experiences of the education system has found a widespread need for reforms and additional supports for vulnerable young people in the education system. The report, Educational Gaps and Future Solutions, sets
out seven key recommendations to improve young people's educational experiences and reduce the risks of homelessness in the future.
Speaking at the publication of the report today, CEO of Peter McVerry Trust Pat Doyle said "This new and important research allows Peter McVerry Trust to move beyond anecdotal reports from service users about their interaction with the education system and establish a robust evidence basis for our future work and for the education strategies of the state."
Mr Doyle said the education system presents an opportunity to encourage positive outcomes for young people and prevent homelessness for vulnerable young people. "Given the early age and length of time people will engage with the education system, it presents the best opportunity to positively impact on life outcomes for people. That is particularly true for those who may be more vulnerable or likely to experience homelessness due to their life circumstances."
At the time that these research interviews were undertaken, there were 171 participants aged 18 – 38 years of age staying in Peter McVerry Trust's services who had been educated in Ireland. As a result, this study's sample of 51 participants constitutes 29.6% of all eligible participants.
Key Findings:
Significant deterioration in the interviewees' experiences of education following their transition from primary to secondary school.
Rates of suspension and expulsion from school significantly higher than the national average, with 55% of participants having experienced reduced access to education via suspension, rolling suspension or expulsion.
68% indicated that they had experienced 'traumatic childhood events'.
Inadequate emotional counselling and therapeutic supports in and around schools.
The challenge and barriers
to education when accessing emergency homeless accommodation yet 79% of participants interested in further education or training.Sarah Murphy, lead author and Research Associate with the Educational Disadvantage Centre, DCU Institute of Education, said: "This report reveals a range of preventable
system failures in the Irish education system that are still ongoing today. These failures increase the risk
of exclusion from the system and participation in society with knock- on impacts that heighten the risks of homelessness.
The high number of participants who were suspended or expelled from school supports a call for a national target of no student to be suspended or expelled from school but to instead be given adequate multidisciplinary team supports at both primary and post-primary levels.
Furthermore, the high levels of those who have experienced trauma and with little or limited emotional counselling or therapeutic supports in and around their school is a glaring gap in supports to prevent trauma impacting on wider parts of a young person's life."
Among the recommendations of the research is a call for the Department of Education to make a new funding stream available for mental health supports for young people, to include specialised counselling services to address emotional issues and trauma experienced by vulnerable and at- risk young students. The report recommends the establishment of a distinct funding strand to develop Community Lifelong Learning Centres, to meet the diverse holistic educational needs of vulnerable young people. The report also calls for the Department of Education and Skills, together with the Teaching Council, to provide and lead a strategic commitment to enhancing focus on conflict resolution skills for secondary school teachers through initial teacher education and professional development programmes.
A Note from Caoimhseach
This press release highlighted the launch of a research report that was carried out in partnership with Dublin City University. We worked with DCU's Communications Office to co-ordinate media targets and quotes for the press release. The release was sent to national print and broadcast media and also some regional and specialist publications. As the research report covered
both the areas of education and homelessness, it was of interest to specialist education correspondents as well as social affairs and news desks. Having the Media HQ service meant that we had access to all of the journalists and publications that we wanted to target. The press release dashboard on MediaHQ also meant that we were able to plan and schedule the press release and diary notice in the days leading up to the launch event in order to maximise awareness and coverage.
16. Sarah Stack, Samaritans
"Samaritans urge students to put wellbeing ahead of exam results"
Significant Coverage:
Irish Independent
The Press Release
Tuesday 4th June 2019 11:42am
Samaritans urge students to put wellbeing ahead of exam results.
Samaritans is urging students, parents and teachers to look after their mental health over the coming weeks during the exam season. More than 120,000 students will start their Leaving Certificate and Junior Certificate exams tomorrow morning. Samaritans is asking those sitting exams, and those who will be caring for students, to put their wellbeing ahead of their grades.
Teresa Bell, Deputy Regional Director for Samaritans in Ireland, said: "The exam season can be an incredibly stressful time for students, their parents, other family members and even teachers.
"Many students put themselves under enormous pressure to achieve well in their exams. In doing this their mental health may suffer, with young people left suffering from extreme stress or anxiety.
"We hear from students who are struggling to cope during this time, and again when the Leaving Certificate results are out in August.
"By keeping results in perspective, and by balancing study with relaxation, playing sports or socialising with friends, young people are more likely to do themselves justice."
"We appeal to anyone who is feeling overwhelmed because of exam pressure, or who is worried about someone else, to contact Samaritans for free from any phone on 116 123."
A Note from Sarah
The Samaritans' message that there is always someone there to listen, no matter how dire you may feel your situation is gets aired at key stages throughout the year, such as in the run up to exams and exam results, MediaHQ is a great service for helping you make sure the right people are getting your releases.
17. Paul Anderson Garda Representative Association
"GRA to take part in Dublin Pride for first time"
Significant Coverage:
Irish Sun
The Press Release
Thursday 6th of June 2019 12.41 pm
Statement Garda Representative Association
GRA President Jim Mulligan
GRA to take part in Dublin Pride for first time
The Garda Representative Association (GRA) is "delighted and privileged" to be taking part in Dublin Pride for the first time this weekend, GRA President Jim Mulligan has said ahead of Saturday's event.
Mr Mulligan said: "The GRA is going through a period of change in which we are developing our capacity to take a more active role in promoting diversity and inclusion in our association, the Garda Siochána and in society generally.
"Taking part in Dublin Pride for the first time in the history of our association is part of that. We are delighted, indeed privileged, to be involved in this very public display of solidarity and inclusion.
"Pride events throughout Ireland have grown to be a powerful force for positive change over the years. Dublin Pride is not just a landmark event in our capital city's cultural calendar, it is also a powerful statement to the world that we are a diverse society.
"A country's police force must be socially representative, so it is right and proper that we in the GRA play our part on Saturday by displaying our own diversity; and standing should-to-shoulder with others doing the same.
"We are acutely aware that members of the LGBTQ community still experience prejudice and are victimised – sometimes violently. I hope our attendance on Saturday shows our members treat discrimination with the utmost seriousness.
"We also want anyone contemplating a career as a garda to know that
the organisation is a welcoming environment and that if discrimination were to arise, the
GRA would vigorously support any affected member. "On behalf of all the GRA membership, I extend our best wishes to everyone taking part in what I'm sure will be a fun and joyous day, full of colour and good will."
A Note from Paul
The GRA's participation in Dublin Pride demonstrated our inclusiveness as an association. But we wanted the country to know
this was more than just gesture politics. Our national media release added substance to the images we generated. It also put our position on record, which was picked up by the media in the following days and also several times since then.
18. Roisin Fitzgerald Fota Wildlife Park